/
/
Environmental Product Declarations
As part of the Adbri Group of companies, we are committed to a sustainable future and our Group goal of net zero emissions by 2050. As an action in our Net Zero Emissions Roadmap, we committed to launching Environmental Product Declarations (EPDs) to inform customer choice.
Our EPDs, registered with EPD Australasia, are independently verified to ISO 14025 and the best practice standard EN 15804, as well as a relevant Product Category Rule (PCR).  They provide transparency and comparable information about the environmental impacts of the products covered in this EPD.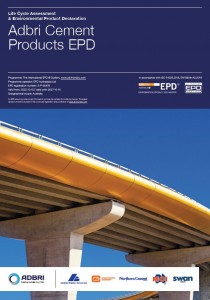 You can read more about sustainability at Adbri here, or to read our Net Zero Emissions Roadmap, click here.
For more information about our EPDs, or to learn more about the environmental performance of our products, please email Adbri's National Product Sustainability Lead Zoe Schmidt.